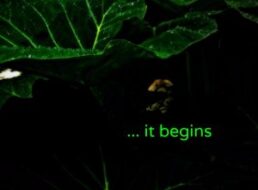 Posted on February 13, 2018 by ff-admin in Love Letters to Self

"Ah, the delights of the morning's rain enjoyed from beneath a giant elephant ear! Earth wakening… sensual-izing… Cleansing. Tis the beginning of something New: a new year? a new day? Feel it? Breathe it… This moment… this day… this life… is my gift to you! With love, always Your Beloved Self" copyright © Faun Fenderson

Comments Off

on Love Letter to Self #4

Continue Reading...