Animal Communication
What clients have to say:
Dear Faun,
Thanks again for the reading. The most amazing part is that Spike sounded exactly as she would sound if she could speak human. It was so enlightening…
Blessings on you & yours,
– CR, California
I can't tell you how much this means to me. I love Charles so much my heart is overflowing. This is a precious gift. Thank you
– JB, New Orleans
Case Studies

As a part of the flower essence practitioner certification process I did a number of in-depth case studies. Two of those – which pertain to my work with animals – have been published on the Flower Essence Society website and are the first two links below (my communications with the animals are referenced). The third details conversations that I had with one of my own feline freinds, Blackie; and the last one is a very special lesson learned.
More Info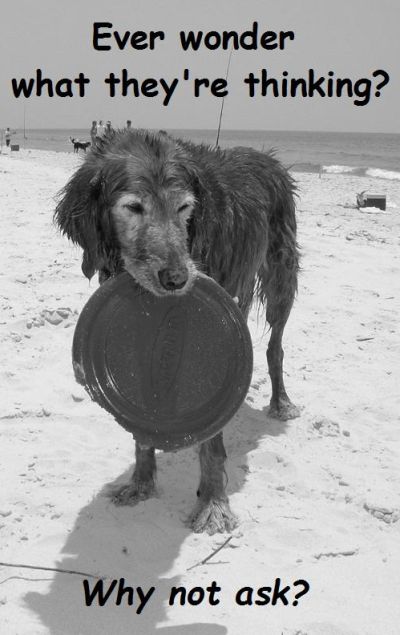 Learn more about your animal friends through telepathic communication.
We communicate with our animal friends just as we communicate with human friends and relatives. We send a message — either in words, thoughts, signals, or actions — and it is received by the other. They respond to the message with their own communication, either in actions, thoughts, signals or "words". We have these communications every day… even though we aren't aware that we're doing it. Even though we think they can't "hear" us or don't know what we're saying or thinking.
We'd all like to know more about our animal friends: why they do what they do — if they're lonely when we're gone — if they like the food that we give them. And we'd like to know what they're thinking… especially when they're ill… or doing something we don't approve of!

But we often have difficulty "receiving" the message that they're sending us — either because we're in a hurry, or our minds are crammed full of other thoughts, or we have some emotional attachment to what's going on and aren't able to "listen".

Sometimes we just plain forget to ask!

Over the years, I've learned that it's beneficial to help people communicate with animals and all beings for better understanding and healing on all levels.

My aim is to assist others in communicating more fully with their animal friends through telepathic communication with them – acting as a translator, or conduit for the message being sent to the human. I offer my services as a communicator to assist in learning more about your animal friends – through private sessions and workshops.
SERVICES
Options:
1- "Live" Communication
A one-hour 3-way communication with you, your animal friend and me on the telephone or skype at a scheduled time.
"Live" Animal Communication Session
$100
2- Emailed Communication
A one-hour communication with your animal friend on my time schedule – after speaking with you via telephone to learn your questions and concerns. A a transcript of the conversation will be emailed to you.
Emailed Animal Communication Session
$175
TO SCHEDULE A SESSION:
First, pay for the service above with Paypal (Click on "Add to Cart" then go to Shopping Cart to complete the process) – or mail a check
Second, send an email to me via this website including the communication option selected and your availability, along with the animal's name, age, breed, color and any special markings. If you can please email a photograph of your animal friend.
An email confirmation will be sent with some details to assist you in preparing for the session.
If you are interested in an animal communication session – or would just like more information – please send me an email: info@heartscommunicate.com.
Disclaimer: Animal Communication is not an alternative to or substitute for good veterinary care, proper nutrition, training, or healthy exercise. I am not a veterinarian, I do not diagnose medical issues, offer medical advice, prescribe drugs or perform surgery.
Always wanted to speak with your own animals? See the Workshops section for dates and times of my workshops.